I wanna read this novel too :)
Vampire Academy ^-^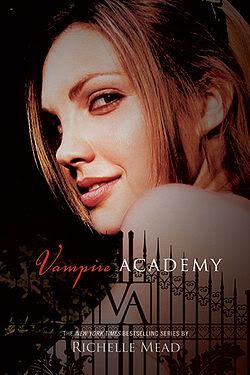 Here's the

Plot:
Lissa Dragomir is a Moroi princess: a mortal vampire with an unbreakable bond to the earth's magic. She must be protected at all times from Strigoi; the fiercest and most dangerous vampires—the ones who never die and a clear target being the last of her line.
The powerful blend of human and vampire blood that flows through Rose Hathaway, Lissa's best friend, makes her a Dhampir, and a shadow-kissed one at that.
After two years of illicit freedom, Rose and Lissa are caught and dragged back to St. Vladimir's Academy, hidden in the deep forests of Montana. Rose will continue her Dhampir education. Lissa will go back to being Queen of the elite Moroi social scene. And both girls will resume breaking hearts.
wee ^____________^ because of twilight saga xD i'm falling inlove with vampires nyaha :)